GREENMAX Compactor for Extruded Polystyrene Foam (XPS) Recycling
GREENMAX has procured the waste polystyrene foam for many years and in the procurement process, we find some polystyrene materials are hard to handle if there are no useful machines. So we realize that the helpful machines are very important for our XPS suppliers and also we feel the XPS compactor will have a promising market. Importantly, this is a career that can protect the environment. So we start to produce compactors following the market trend.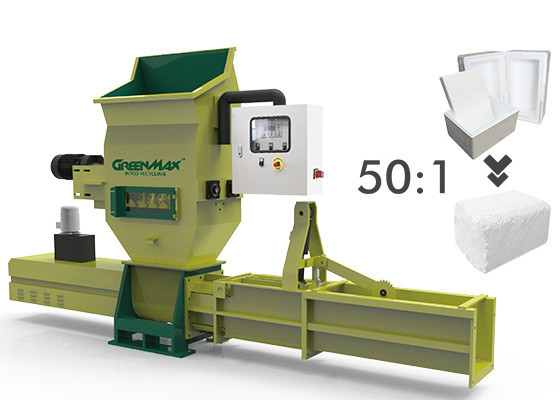 Introduction to XPS:
XPS (Extruded Polystyrene Foam), which is similar to EPS recycling, can also be recycled by mechanical recovery. XPS material is widely used as insulation material in the construction industry because it is moisture-proof insulation.
Also, it can be used for the furniture transportation as this material has antiknock quality. In addition, it is also used in crafts and model building, offers improved surface roughness and higher stiffness and reduced thermal conductivity. But the density range is stronger than EPS, so it is harder to compress.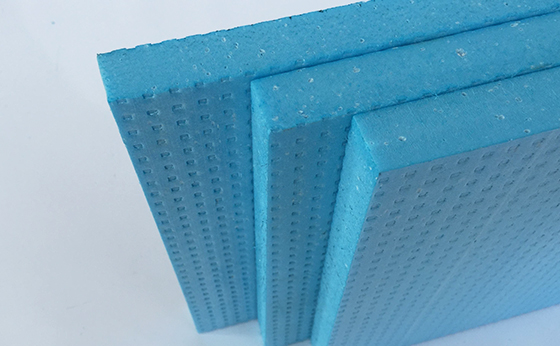 Best way to handle the XPS material:
GreenMax APOLO Series can reduce the volume of XPS waste up to 50:1. So the scattered and big size material can be compressed into tight block. Then the lightweight and scattered XPS will be easily transported.
Different points from EPS recycling:
GreenMax use a more powerful crusher for XPS. Compared to the crusher of EPS, the crusher of XPS has double motor and more sharped blade. But the APOLO machines can also handle this material effectively.
Details about the APOLO machines:
APOLO Series machines can be divided into different models and each model have common points and also have some differences in using. The EPS and XPS handling is a good case that can show the use of different machine models. Machines can handle the waste polystyrene foam easily and effectively.
Operational process:
The worker needs to put the XPS waste into the machine container and then the blade will crush the material into pieces with electrical power. Then the pieces will be compressed into a tight block under the pressure. Thus, at last, the incompact and big size XPS are compacted into regular and tight blocks.
Advantages of APOLO Series machines:
First, machines can help workers improve their work effects, then the work time can be saved. Also, their workload will be reduced.
Second, the machine owners can save their cost in labor and increase their benefits as the labor cost is reduced and the compacted XPS can be sold to buyers.
Third, the environmental pollution condition will be changed. The XPS waste is hard to decompose and it still has pollution even put into landfills. But compacted the material can avoid the pollution problem to some degree. More, XPS waste can save raw material after being compacted and processing.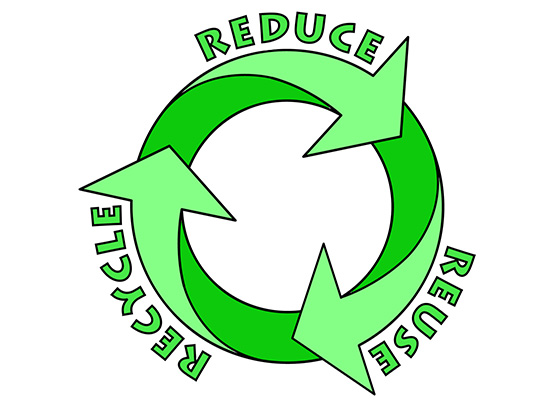 Successful Cases:
We have sold our machines to some enterprises whose products related XPS material at home and abroad. Our machines have a good reputation as we have sold our machines to an American industry and we offered excellent service. We will help them solve some problems even we are not at the same countries.
APOLO Series
APOLO SILO SYSTEM
Throughput 300kg/h
Compression Ratio: 50:1
Compressed Density: 200-400kg/m3
DOWNLOAD DATASHEET
APOLO C200
Throughput: 200kg/h
Compression Ratio: 50:1
Compressed Density: 200-400kg/m3
Total Power Consumption: 19.55kw
DOWNLOAD DATASHEET
APOLO C100
Throughput: 100kg/h
Compression Ratio: 50:1
Compressed Density: 200-400kg/m3
Total Power Consumption: 10.25kw
DOWNLOAD DATASHEET
APOLO SWD SYSTEM
Throughput 300kg/h
Compression Ratio: 50:1
Compressed Density: 200-400kg/m3
DOWNLOAD DATASHEET