INTCO Manufactures GREENMAX Foam Recycling Machine
GREENMAX Machines was established in 2010. It focuses on researching and developing the EPS Foam compactor which is a kind of environmentally recycling machine. With 10 years of accumulative innovation, the GREENMAX factory now has 4 series as follows: APOLO, POSEIDON, ZEUS, and Mars. It now researches and produces EPS foam cold compactor, EPS foam hot melting machine, beverage dewatering machine, and so on.
APOLO SERIES:
GREENMAX APOLO can comopact most PS foams including EPS, XPS and PSP.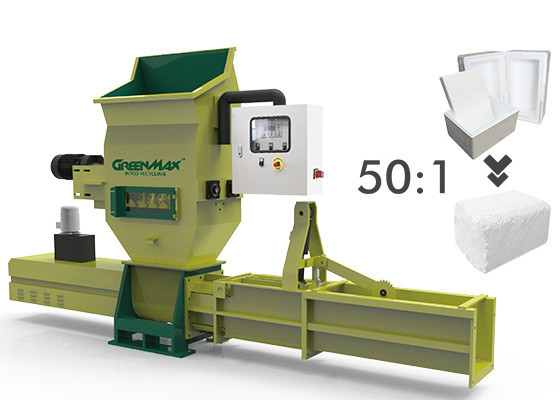 GREENMAX APOLO SILO SYSTEM: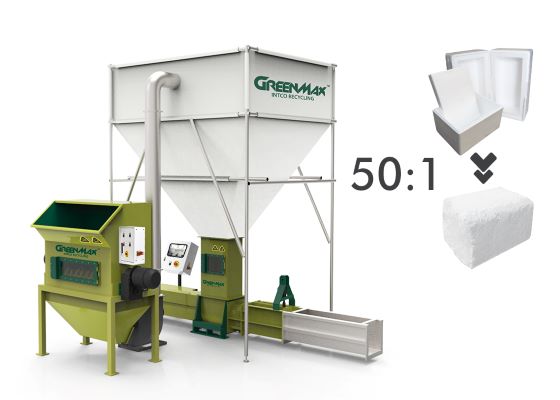 MARS SERIES:
GREENMAX MARS was designed for Hot Melting plastic foam like EPE, EPP, EPS, XPS and PSP.
ZEUS SERIES:
GREENMAX ZEUS can process a wider range of foam materials, such as EPE, EPP, EPS, XPS and PSP.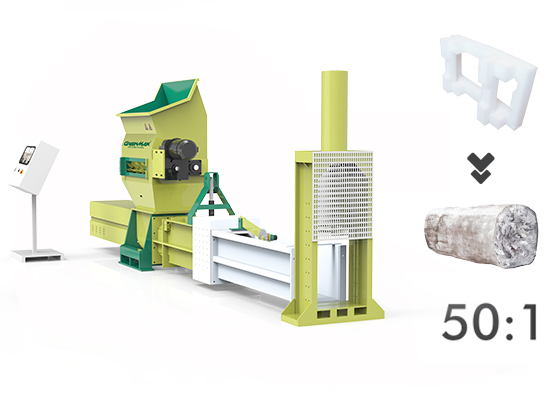 GREENMAX ZEUS SILO SYSTEM: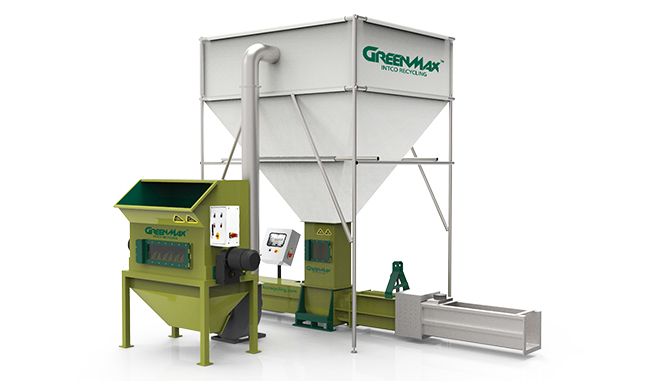 POSEIDON SERIES:
GREENMAX POSEIDON was designed to Dewater & Compact packaging and containers (PE/PP Film, PET bottles, aluminum cans, beverage cartons and yogurt cups, etc.)