What is EPP?
EPP (Expanded Polypropylene) is a foam form of polypropylene. Polypropylene (PP), also known as polypropene, is a thermoplastic polymer used in a wide variety of applications including packaging, labeling, stationery, laboratory equipment, automotive components, etc.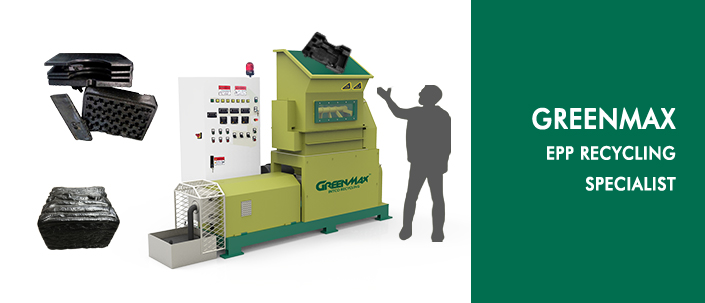 EPP in the future:
As is known, the household appliances are sold very well as there are so many people in China. We know almost every family will buy household appliances and they will change a new after several years. So you can find the large market in China. Meanwhile, the EPP is packaging material for household appliances. So EPP are widely used and large scale used every day. In the past, the EPP material's recycling condition is bad but now the condition is changed and useful machines can handle EPP packaging material.
Handling tools for EPP packaging:
EPP material is difficult to recycle due to the huge volume and light weight. Also, EPP has a tougher structure than EPS and therefore necessary to mount a more useful machine. In order to effectively recycle this material, INTCO developed a melting densifier – GreenMax Mars Series.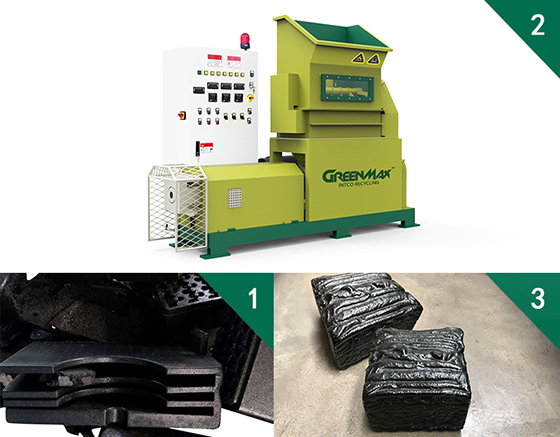 MARS Series Hot Melt Equipment are specialized in the polystyrene foam handling. Different from the other series machines, and this series of machines can melt the polystyrene foam material. And the melted polystyrene foam, such as EPP, can be made into dense blocks.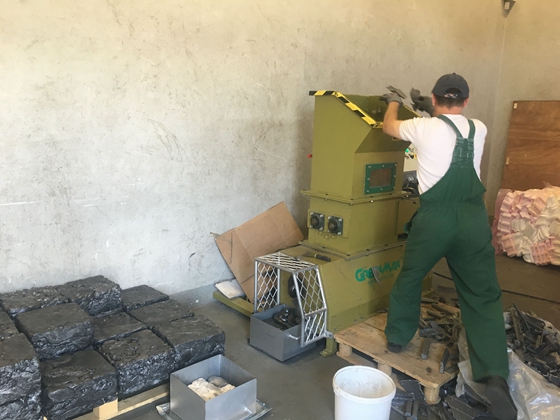 Mars Densifier is a hot melting densifying machine with the process crushing, melting, extruding. Under these processes, the loose EPP will be changed into ingots with the reduction ratio 90:1, which can greatly facilitates the transportation and recycling action.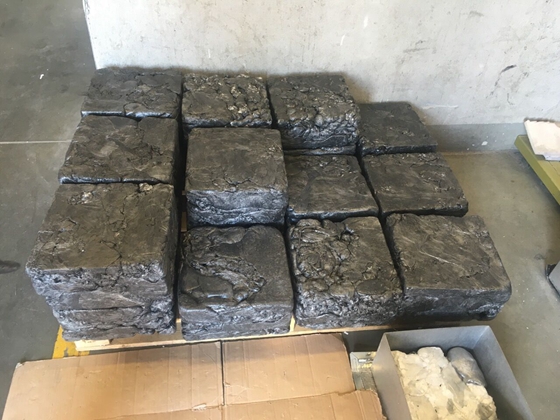 Benefits of the use of MAR Series Machines:
Lower cost in labor and transportation;
Need less store space;
Increase surplus income from the melted EPP.
MARS Series
MARS C200

Throughput 200kg/h
EPP Compression Ratio: 90:1
Compressed EPP Density: 600-800kg/m3
Motor Power: 37.5kw
MARS C100

Throughput 100kg/h
EPP Compression Ratio: 90:1
Compressed EPP Density: 600-800kg/m3
Motor Power: 22.9kw
MARS C50

Throughput 50kg/h
EPP Compression Ratio: 90:1
Compressed EPP Density: 600-800kg/m3
Motor Power: 7.5kw