Details and the use of EPS:
EPS or Styrofoam is widely used for insulation and product protection material during transportation. The home appliance delivery and fragile transport need the EPS material to prevent product damaging.
EPS can be handled by APOLO Series machines, but here is another option to recycle expanded polystyrene (EPS), that is GreenMax Hot Melt Densifier Mars Series.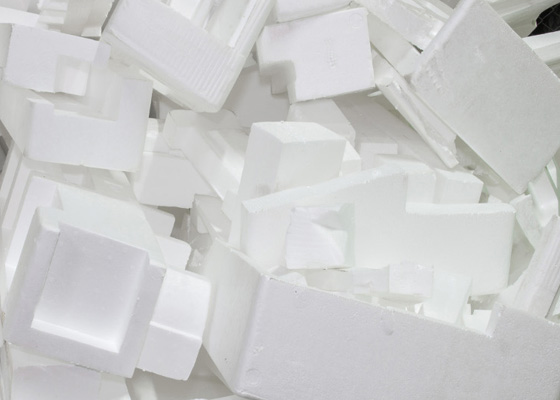 The difference of MARS Series machine from APOLO:
This series of machine crush waste EPS into pieces and then the waste EPS will be melted after heating. Then the melted EPS material will be squeezed out and then will be shaped after cooling. At last EPS material will be made into pellets. The APOLO Series machine needn't melting and the process is cold pressing. While, the MARS Series machine is hot melting process.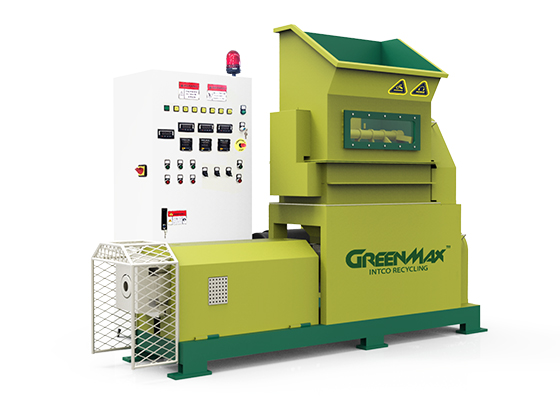 The melting effects of the EPS Densifier:
After a process of shredding, heating and extruding, the foam becomes the densified PS ingots, and volume reduction ratio up to 90:1. So the compression ratio of MARS is higher than APOLO.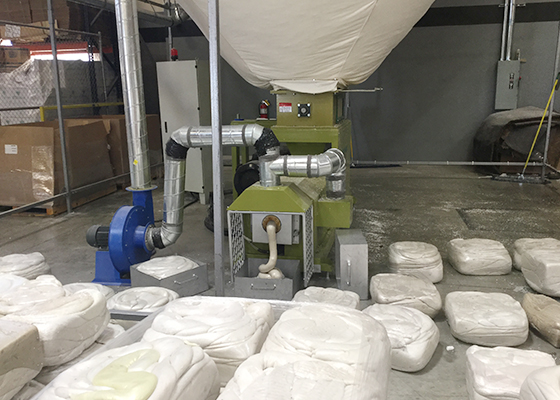 Other applicable material of MARS Series melter:
XPS,PSP, EPE, and EPP materials.
Why choose GreenMax Mars EPS Recycling Densifier:
1. Suitable for all kinds of polystyrene foam materials, and the applicable material is above.
2.Occupy less space as Mars can melt the polystyrene into dense blocks
3.Competitive price in market with high quality and excellent after-sale services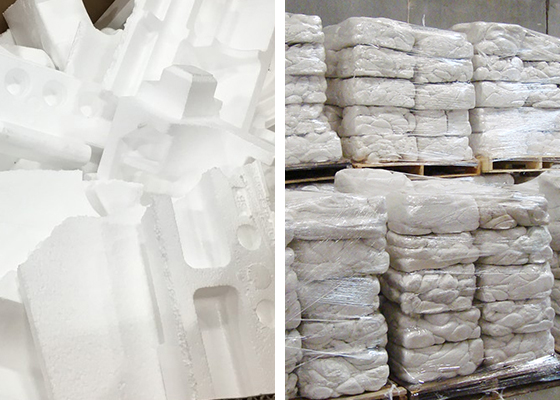 Benefits the buyer can get from buying our machines:
As the biggest end use of recycled EPS, all the recycled EPS that produced by GreenMax will be guaranteed to be bought back by us at a very good price.
Only one model GreenMax Mars has:
M-C200: Output capacity of 200 kg/h.
Successful cases:
MARS Series machines have been sold abroad,and nearly 100 percent of the buyers are come from the foreign countries.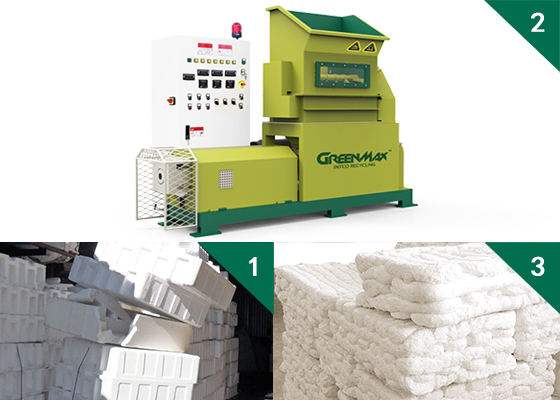 The above is the successful case that the machine operation.
MARS Series
MARS C200
Throughput 200kg/h
EPS Compression Ratio: 90:1
Compressed EPS Density: 600-800kg/m3
Motor Power: 37.5kw
MARS C100

Throughput 100kg/h
EPS Compression Ratio: 90:1
Compressed EPS Density: 600-800kg/m3
Motor Power: 22.9kw
MARS C50

Throughput 50kg/h
EPS Compression Ratio: 90:1
Compressed EPS Density: 600-800kg/m3
Motor Power: 7.5kw