Compression effect contrast of ZEUS compactor:
Polyethylene foam have changes in size and density after compression. ZEUS compactor could compact waste scattered polyethylene foam into tight blocks. Compression effect can be seen in the below picture. Compacted polyethylene foam need less store space and could offer convenience to transportation. Then store cost and transportation cost could be saved. In addition, compacted polyethylene foam could be sold to get extra money.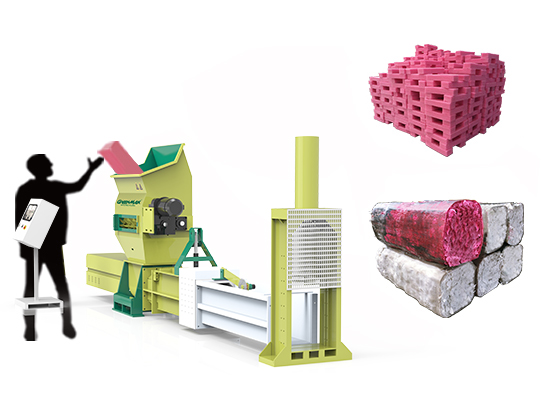 ZEUS compactor introduction:
a.General introduction:
ZEUS compactor, belong to screw compressor, could handle all kinds of waste foams, including EPS foam, EPE foam, EPP foam, XPS foam and PSP foam. In addition, ZEUS compactor is the upgrade of screw compressor as this type of machine has surface hot melting function.
b.Advantages of ZEUS compactor:
More environmentally friendly with little pungent odor;
Mature technology with long-term;
Many proven cases;
Models can be designed according to the requirement;
Perfect after-sales service system.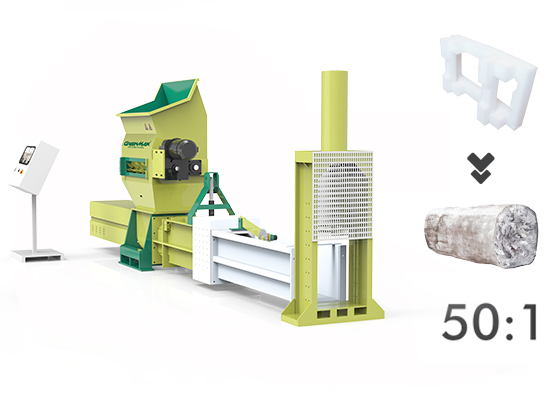 Processing procedure:
ZEUS compactor could smash waste polyethylene foam into pieces, then smashed polyethylene foam can compacted and extruded from ZEUS compactor discharge chute. At the same time, the surface of compacted polyethylene foam will be melted. Thus, the hot melt film surface could prevent compacted polyethylene foam being scattered again.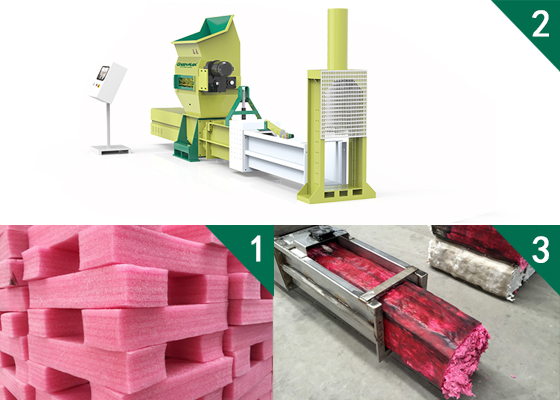 Two successful cases:
Our machines are sold all over the world. Of-course, ZEUS polyethylene foam compactor are included.
The first is the successful case in Australia, and our machines get a high reputation in local place. The picture is below: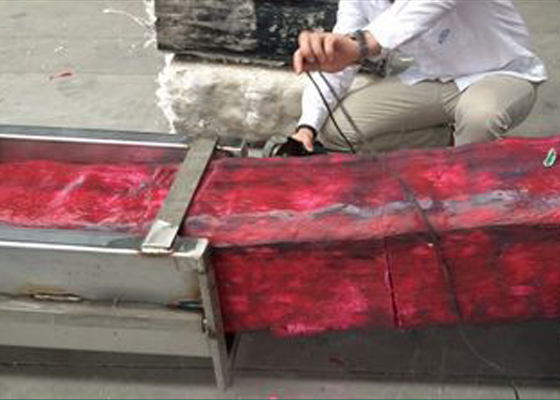 The second is the other successful case in Mexico, and waste polyethylene foam have been compacted into blocks and the compacted surface has formed a hot melting film. So the buyer is satisfied with our machines and they hope they could have a cooperation with us again.
Polyethylene foam introduction and recycle:
Polyethylene foam, also known as PE foam, is a molded semi-rigid, non-crosslinked and closed-cell type of foam. It has the ability to withstand great amounts of pressure without losing its original cushioning properties, which makes it the ideal foam for applications. Also, polyethylene foam products are durable, reusable and 100% recyclable.
It is an ideal alternative to traditional packaging materials. In addition, the processed polyethylene foam could be recycled to pelletize.
EPE Recycling Video: