Food packaging, rigid packaging market, PP market has great potential. PP foamed molded article can be used to withstand high loads, their protective ability was repeated shocks than expandable polystyrene (PS) or foamed polyurethane molded article (PUR) superior.
Polypropylene foam has the following advantage:
Polypropylene glass transition temperature below room temperature, there is a better impact resistance than polystyrene and polystyrene foam as compared to non-recoverable type, polypropylene foam is an environmentally friendly material.
Reusable eco-friendly materials: easy recycling, decomposition, products free of harmful toxic ingredients, combustion does not produce toxic substances.

Environmental protection: EPP non-crosslinked foam, non-toxic, 100% recyclable, saving energy and resources.
Excellent secondary workability: can stamping, cutting, welding, hot melt adhesives and other secondary processing.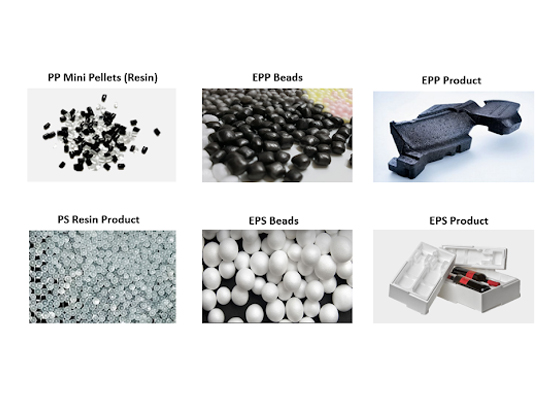 In addition, EPP could be made into pellets by machines to reproduce other products.