EPS/Styrofoam Factory/Manufacturer Waste EPS Recycling Solution
We know that waste EPS products such as used fish boxes and furniture packaging could be recycled and regenerated. Actually, when manufacturing EPS, there would also be waste EPS. EPS/Styrofoam recycling is necessary for EPS/Styrofoam factory.
Just like the production of any other products, there would be substandard goods and leftover bits and pieces. In EPS/Styrofoam factories, these become waste EPS. It's pitiful to throw them away as garbage, which would also cause white pollution. Therefore, many EPS Factories choose to recycle them. However, it needs large space to store the waste EPS products and scraps because EPS is the Expanded Polystyrene and is in large volume.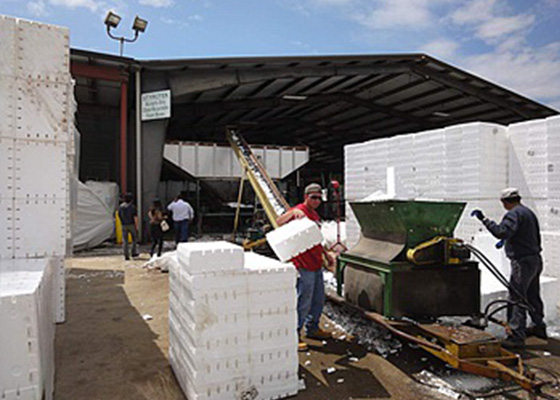 Is there any solution to help those EPS manufacturers? Yes. GreenMax EPS recycling machines can come to help.
GreenMax APOLO Series is a good option. It could compact waste EPS materials and the tight compacted EPS blocks are much easier to handle and can save storage and transport spaces and costs. And an added silo equipment could make the compacting effect even better.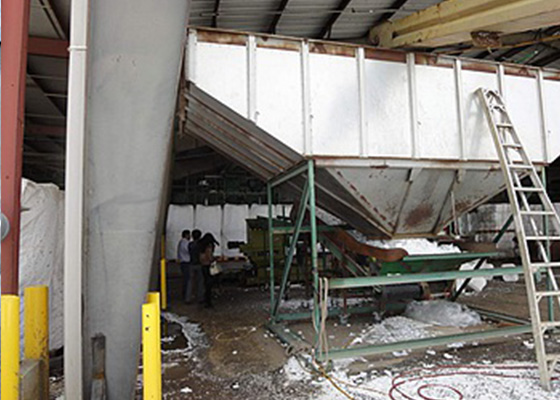 Advantage of GreenMax EPS Compactor:
Siemens Control System makes the operation easy and simple;
Famous brand components like SIEMENS, PHOENIX, SCHNEIDER, etc.;
Screw Compression Technology produces continuous logs at a ratio of 50:1;
High density and security, no fumes, low utility consumption;
An efficient pre-crusher shreds the foam into 20-50 mm size small pieces;
CE/UL/CSA standards.
The EPS/Styrofoam factory can save much space and energy thanks to the EPS recycling equipment. And they can get extra pay from selling the compacted EPS blocks, which can be used to enlarge their business. This is a green business with earning money and environmental protection done in the same time, isn't it?