Belarus Fish Box Recycling
This is a case with our customer from Belarus, a country in Eastern Europe. He is a fish processor and has piles of waste fish boxes, which need to be dealt with efficiently because they are wet and smelly.

In the earlier time, he had already bought a set of GREENMAX EPS recycling machines to deal with a large number of waste fish boxes. The machine worked so well that he compacted the fish boxes efficiently and could sell the EPS blocks to the recyclers, of course, INTCO recycling is one of his major buyers. This made him have enough money and time and was able to expand his business.


customer in Belarus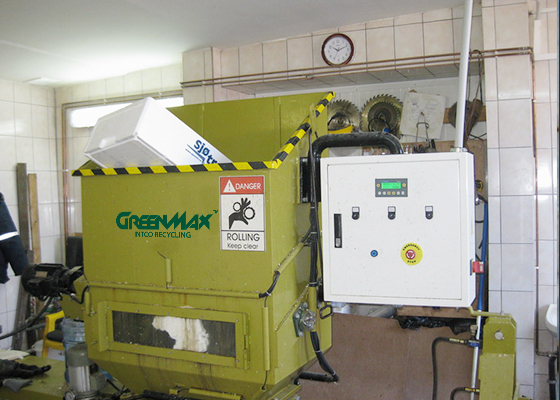 GREENMAX EPS Recycling machine

Therefore in last year, he bought another GREENMAX machine to satisfy his enlarged fish processing scale. GREENMAX has been helping him manage waste fish boxes and make more money.

Well-compacted EPS blocks by GREENMAX: